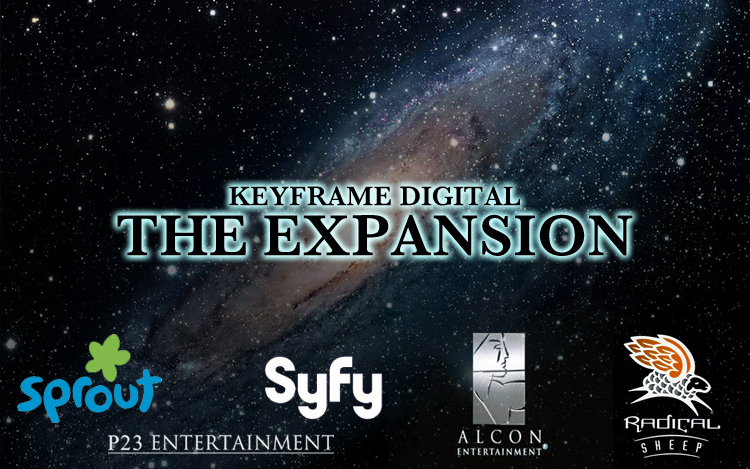 June 16th, 2016
Posted by Matt Rockman
News
No Comment yet
That was a play on THE EXPANSE.
But…more on that later…
Keyframe Studios growing again.  Big time.
Let's have some animation news first:
Keyframe Animation has just completed work on Bibleman, an animated series for P23 Entertainment.
That's not all though.  Keyframe Animation is currently in production on Ollie, The Boy Who Became What He Ate for the Toronto -based Radical Sheep crew.
And this just in: Keyframe Animation  has received the green light on a second project for Radical Sheep called TEE & MO. 52 x 7 minute episodes due to air in late 2017.
The Keyframe VFX department,  Krow VFX,  is busy prepping Season 2 of the smash-hit sci fi series, The Expanse with Alcon Entertainment for the SYFY Network. 13 more hours of deep-space action and intrigue!
As if that wasn't exhausting enough…
Keyframe Animation and Krow VFX are currently working with Breakthrough Entertainment on the live action children's series Terrific Trucks…38 x 11 minute episodes for Sprout.
There is more news coming…
We're gonna grab an espresso first though, ok?